This is the late Comanche Bluff Sassy Britches. Born 2004-01-25, Sassy Britches is of the important Hudson's Lassie dam line, with maternal haplotype C2 C42/54/55. Sassy Britches had OFA Excellent hips, and she is an ancestor to several breeding quality females in use today, including my Vixen, John Sherling's Meg, Larry Raulston's Roxie Foley and others. Part of Sassy Britches' legacy is her critical role in the conservation of our bloodline.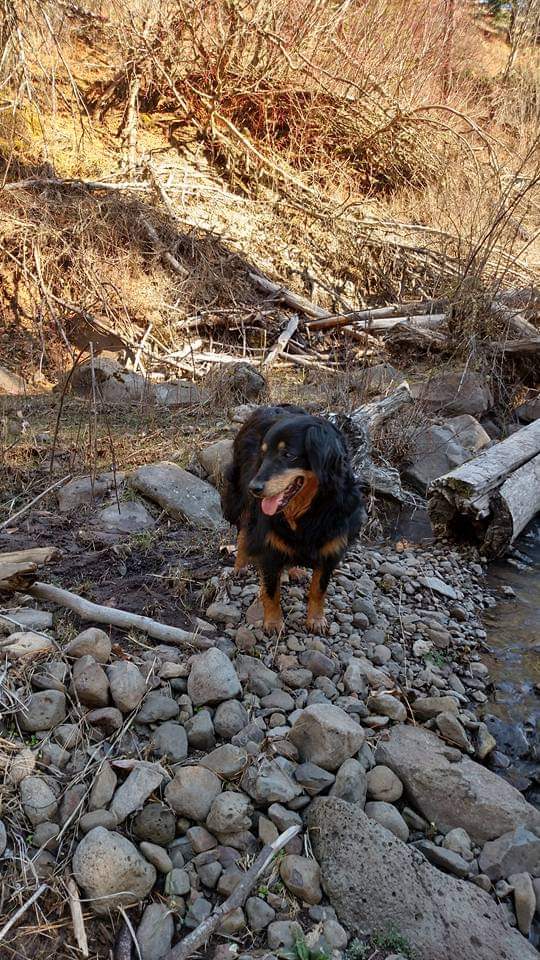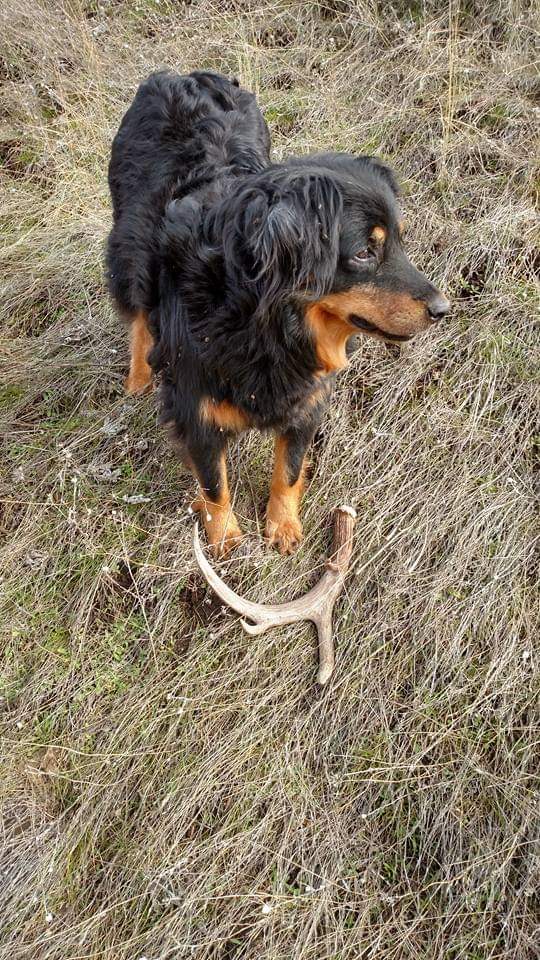 ---
The Old-fashioned Black and Tan English Shepherd is a breed of working dog native to the United States. The English shepherd is an all-purpose farm dog capable of working with any species of livestock. Rural families have favored these dogs for generations due to their grit, loyalty, and desire to please. ES activities include hunting, tracking, search-and-rescue, agility, obedience, companionship, and guard dog duty.
Next Steps:
The Old-fashioned Black and Tan English Shepherd Association is a Tennessee non-profit public benefit corporation. We operate solely for educational and charitable purposes within the meaning of Section 501(c)(3) of the Internal Revenue Code. We work to preserve the unique qualities, integrity and longevity of the bloodline.