Today is litter day 38.  Yesterday we did our first Parvo vaccination.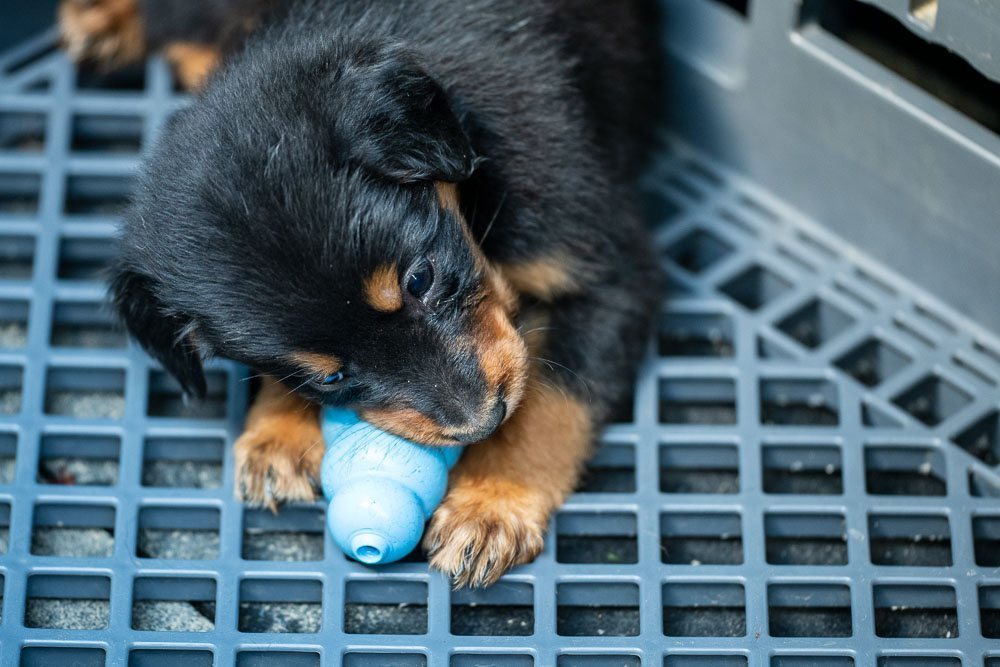 For Parvo, I use NEOPAR by NEOTECH, LLC:
Early Age Protection
Stimulates antibody production in the presence of existing maternal antibodies
First Dose Protection
Antibody production begins after the first dose. Other canine parvovirus vaccines require two or three doses to stimulate an initial antibody response.
Single Antigen Vaccine
Eliminates the need to use complex combination adult vaccines (commonly referred to as 5-way vaccines) in the young puppy
More efficient in stimulating antibody production than complex combination vaccines
Safety
Found to be safe for use in young puppies
Less likely to produce a vaccine reaction than complex combination vaccines
Here are the published details about NEOPAR, for you and your vet to review: