It is hard to put a finger on how many Old-fashioned Black and Tan English Shepherds were bred by John and Pauline Blankenship of Rutherford County, Tennessee. Considering that the couple bred dogs for the better part of four decades, I think it is safe to say the number probably clears a thousand. But the dog they chose to put on the cover of their sales brochure was bred by a man named Horace Curtis. Duke of Winsor, a handsome male black and tan featured prominently on the cover of the Blankenship's Sale Brochure, went back to Blankenship's Falla on the top side, and Curtis' Ship on the bottom. You can see a photo of Ship on one of the brochure's inner pages. She sits next to Lassie, as their owner Horace Curtis displays a slain raccoon.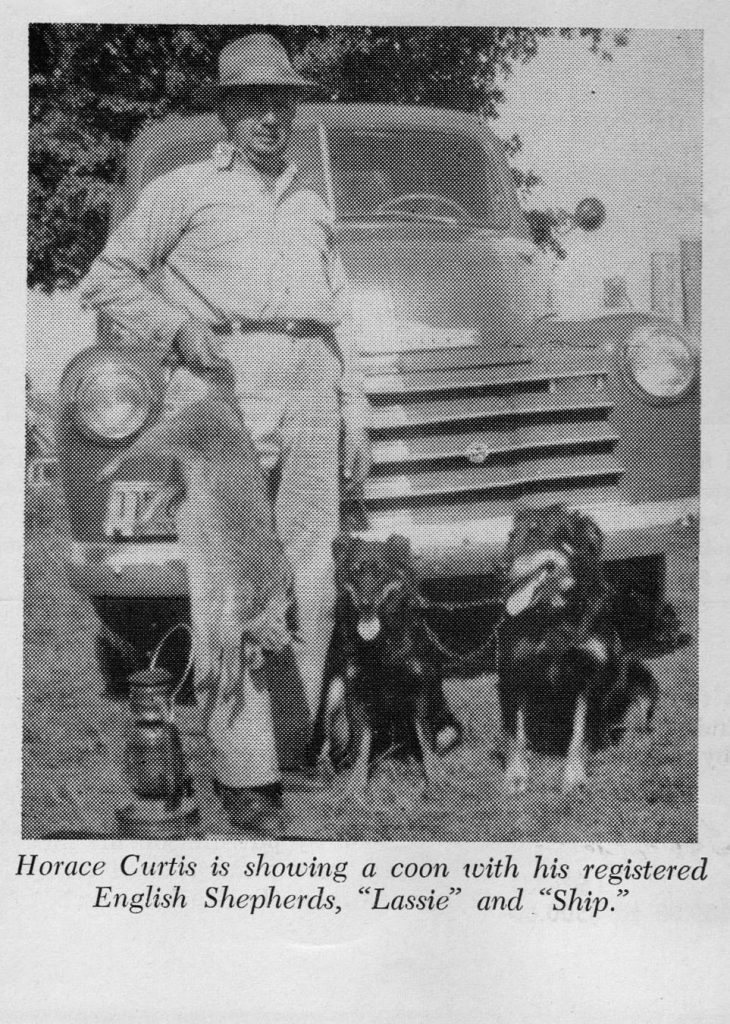 But who was Horace Curtis? Horace Curtis was born and raised in the Hardy's Chapel Community of Overton County, Tennessee. He was a farmer and a schoolteacher. He had worked with shepherd's dogs as far back as 1927. The Horace Curtis family were friends with the John Blankenship family. Horace's son Charles spent a few weeks in the summer at the Blankenship farm, playing with Mary Ann and Henry Blankenship. As children, Mary Ann and Henry also spent time at the Curtis place. Their parents bred and showed shorthorn cattle together. The families were close. Horace Curtis also helped the Blankenship's raise and breed black and tan English Shepherd dogs. The Blankenships basically outsourced some of their breeding to the Horace Curtis family. Horace Curtis also published a short but informative letter titled A Match for Man or Beast on page 22 of Tom Stodghill's Who's Who Breeder Manual.
I recently got to spend some time speaking with Horace Curtis' son Charles. Charles Curtis and his wife still live in Tennessee, and he still farms shorthorn cattle like his father before him. He has reserved a puppy from my upcoming Sugar and Rusty spring 2021 litter, and I'm looking forward to providing a good farm dog to the Curtis family. They have played a key role in the history of our Old-fashioned Black and Tan English Shepherds.