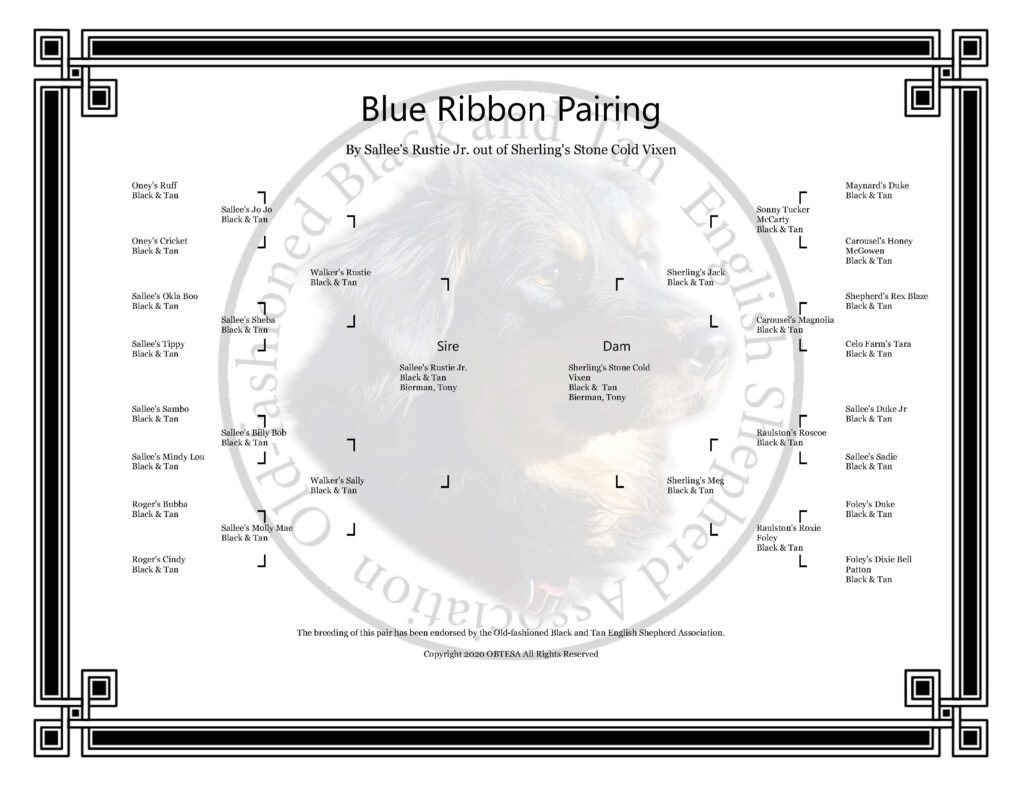 This litter will be a repeat of my 2022 pairing which produced some great dogs. These will be traditional, consistent, and predictable farm dogs who are true to the heritage of the Old-fashioned Black and Tan English Shepherd bloodline. I will prioritize stewardship homes that are willing to cooperate with the OBTESA Breeder Incubator Program. If you are interested in being a bloodline steward, please let me know.

To request a position on the prospective buyer's list for this litter, complete the form below.

Here are some photos of puppies from the 2022 pairing.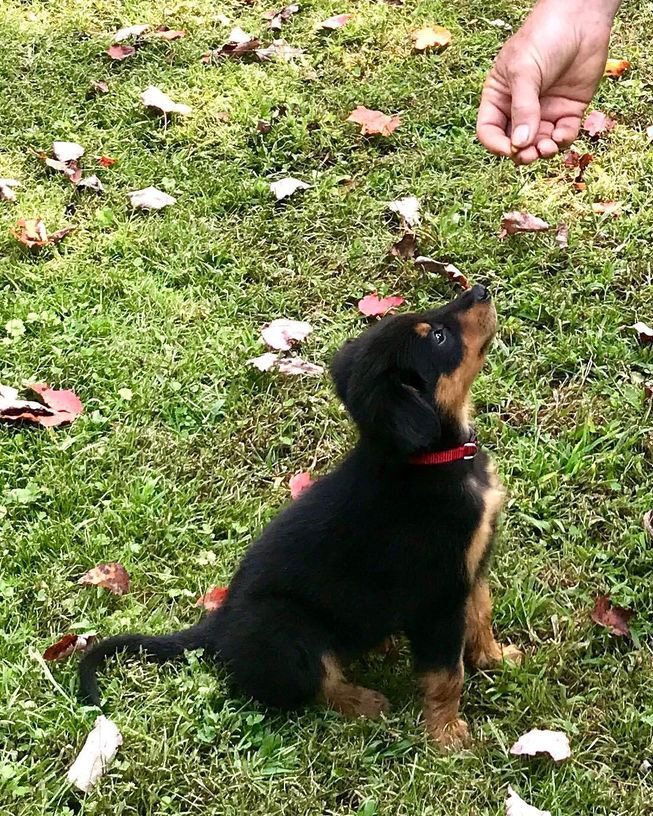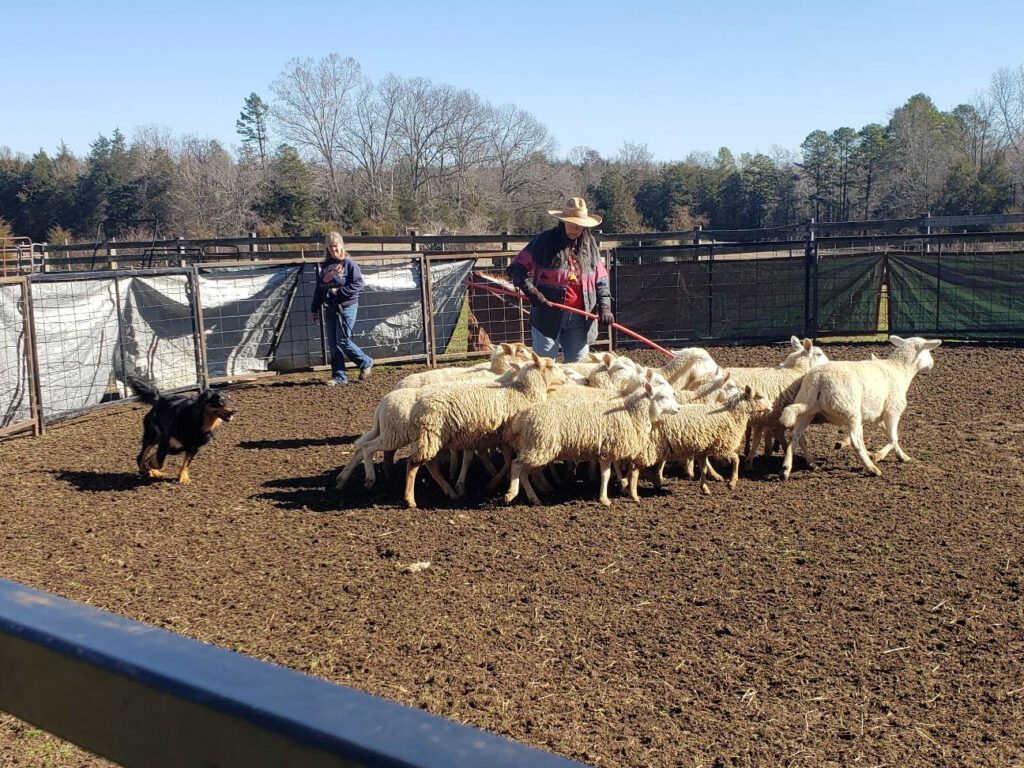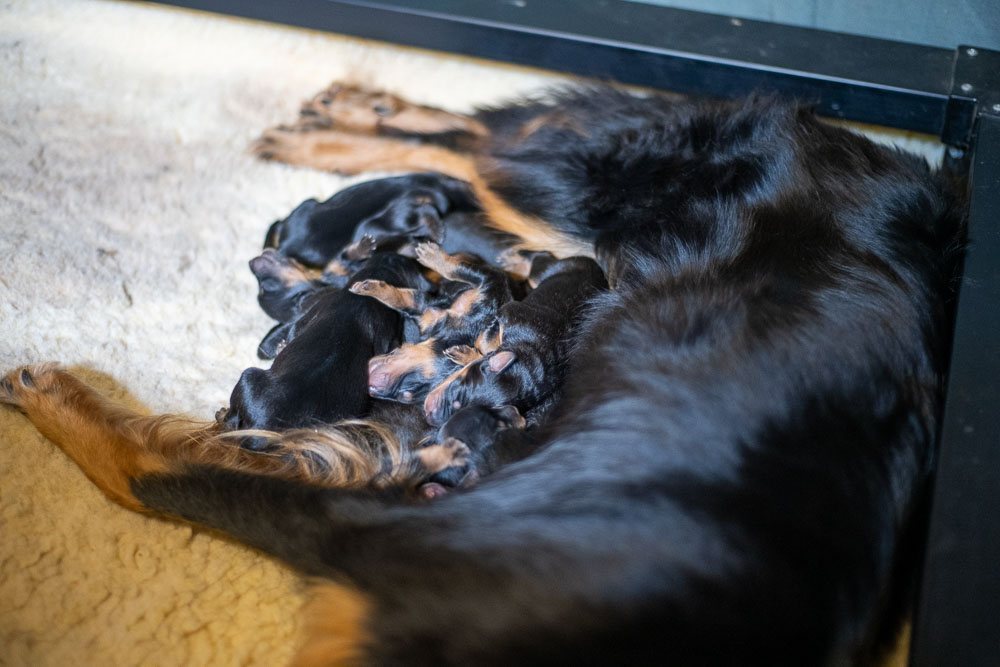 ---
Sire
Click 'Read more' below to learn more about Rusty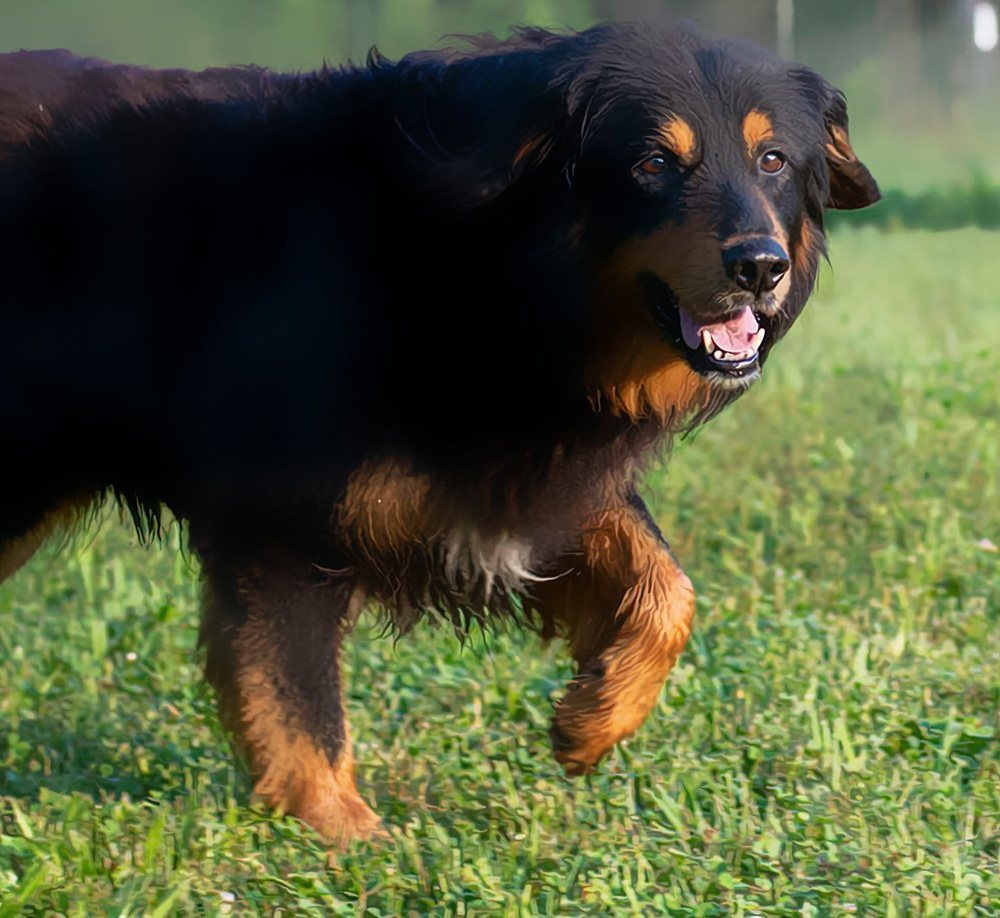 Sallee's Rustie Jr.
Rusty (by Walker's Rustie out of Walker's Sally) is a 5th generation IESR dog who is also registered with the UKC and ESCR. Dogs from Rusty's previous litters have gone on to become farm managers, search and rescue experts, and excellent urban/rural companions. Sire or Dam Line Bilbrey's Major Haplotype(s) Paternal Haplotype A1a H1a.29Maternal Haplotype …
Read more
Dam
Click 'Read more' below to learn more about Vixen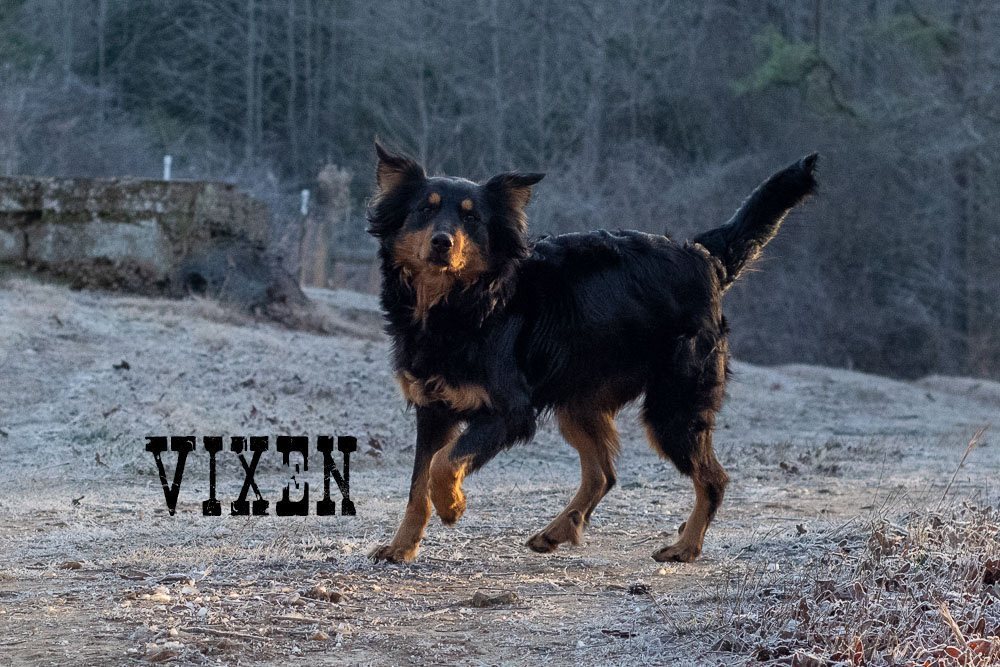 Sherling's Stone Cold Vixen
Vixen (by Sherling's Jack our of Sherling's Meg) is an affable female with a lovely countenance who shows faithful conformation to the Blankenships' Bloodline Standard. Her sire is an excellent game tracking dog and hunter's companion who goes back to Jim McGowen's Carousel line. Her dam goes to Janice Sallee's dogs on the top and …
Read more
Whelping Protocol
Click 'Read more' below to learn more about my whelping protocol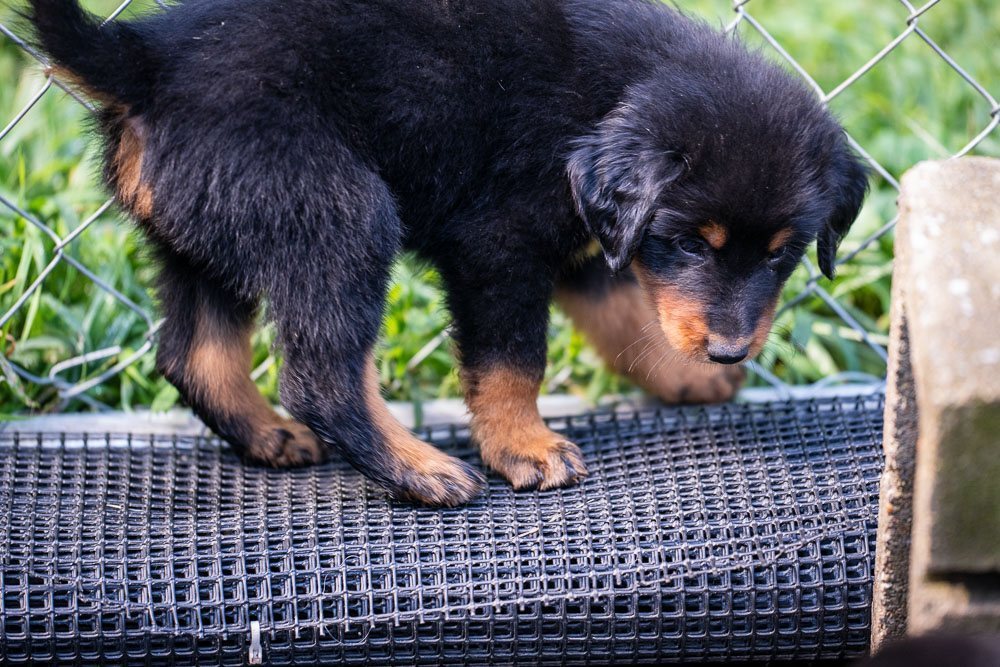 CHEW is a Canine Health Enrichment and Whelping Protocol
CHEW is a science-based protocol for whelping and raising healthy, operant puppies. CHEW Protocol v 0.5 BETA It is, of course, important at all ages to provide adequate nutrition and to prevent disease. Beyond these requirements, ideal care varies from period to period, and designing a good environment for the development of a puppy depends …
Read more
Important Dates
Cover date: 2/21/23
Whelp date: 4/27/23
Wean date: 6/1/23
Adoption date: 6/8/23 – 6/22/23
---
Join the Prospective Buyer's List
For Rusty x Vixen Spring/Summer 2023
If you would like to be considered for this litter's prospective buyers list, submit your name, e-mail and any additional info using this form.
Submitting this form is not a commitment to buy or sell a dog.
By submitting this form you are indicating that you may be interested in buying a dog. The seller may be interested in selling you a dog after your submitted information has been reviewed and vetted. OBTESA is not an implicit or explicit party to the purchase or sale of a dog from this litter.