We are excited to announce the pairing of Deuce and Sally. Both of the parents are capable farm dogs who regularly perform livestock management tasks on my Roanoke Creek Ranch. Both have been screened for and shown to be clear of breed-specific genetic diseases. And both parents are registered with the United Kennel Club.

Sire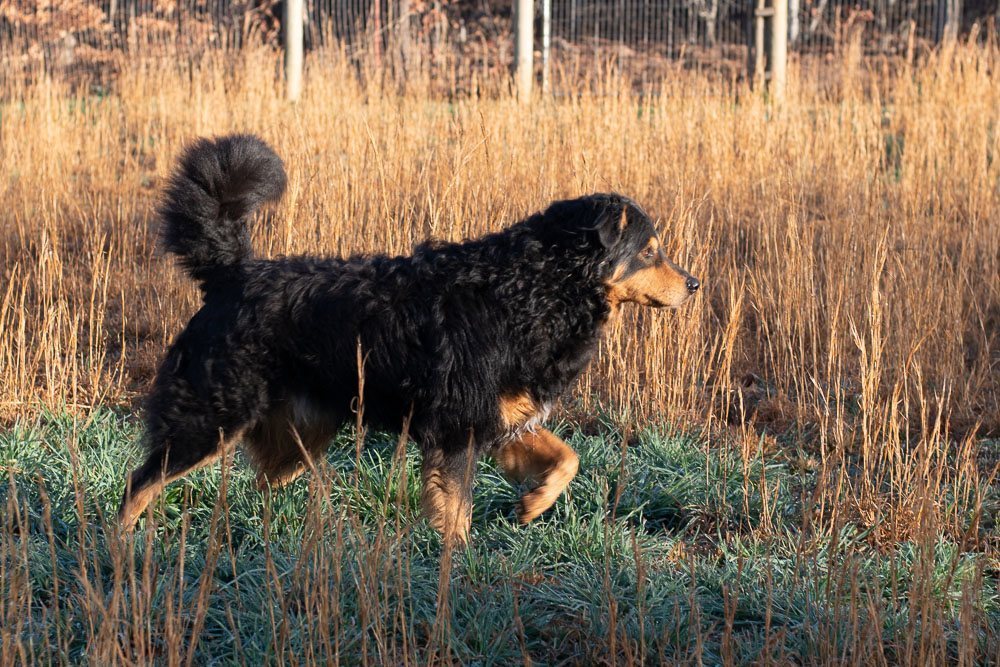 Deuce is a fifth-generation IESR black and tan English shepherd. He was bred by the late Mrs. Emma Walker in 2013
Dam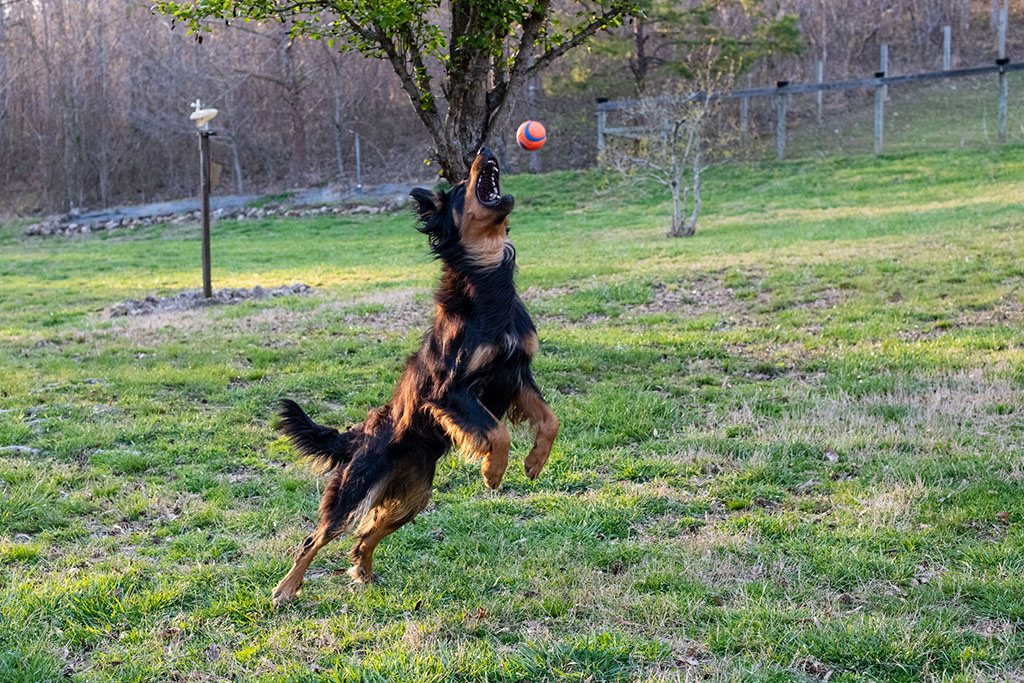 Sally is an energetic young adult female of the Carousel Farms dam line, sired by Sallee's Rusty Jr.
Whelping Protocol
As an experienced breeder, Tony Bierman seeks to maximize each period of early canine ontogeny to produce a happy, capable, and well-adjusted adult dog. Over the course of several weeks, each puppy is socialized to humans, other types of dogs, and livestock animals. The puppies are intentionally exposed to many farm sounds, including diesel vehicles, small equipment, and gunfire. They are also exposed to moving water, unusual walking surfaces, and transported in motorized farm vehicles. During appropriate developmental stages, each puppy participates in exercises that include barrier training, puzzle games, crate acclimation, marker training, and manding.

You can review a detailed example of my whelping protocol here (PDF).
Noteworthy dates
Covered September 2, 2023
Expected to Whelp: November 5, 2023
Expected to Wean: December 17, 2023
Adoption NLT December 31, 2023