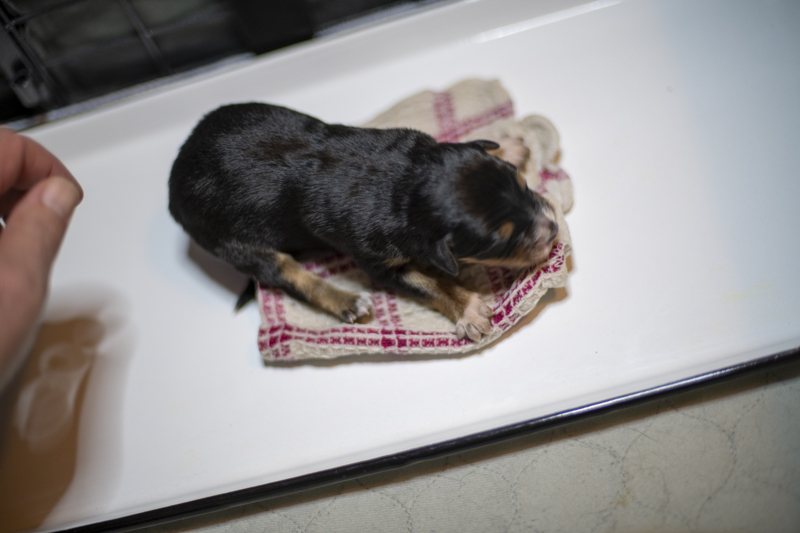 All puppies are gaining between 5%-10% body weight per day. This is par for their age, so I've proceeded with ENS. Early Neurological Stimulation is a series of  five very short, specific exercises that puppies are subjected to once a day between 3rd and 16th day of life:
Tactical stimulation- 3 to 5 seconds of "tickling" puppy's toes with a Q-tip
Head held erect 3 to 5 seconds
Head pointed down for 3 to 5 seconds
Supine position – gently holding puppy "belly up" for 3 to 5 seconds
Thermal stimulation- placing a puppy on a cold, refrigerated towel for 3 to 5 seconds
ENS is attributed with:
Improved cardio vascular performance (heart rate)
Stronger heart beats
Stronger adrenal glands
More tolerance to stress
Greater resistance to disease
As you can see from some of the photos, Josie is a *very* involved mother. She watches each pup like a hawk.